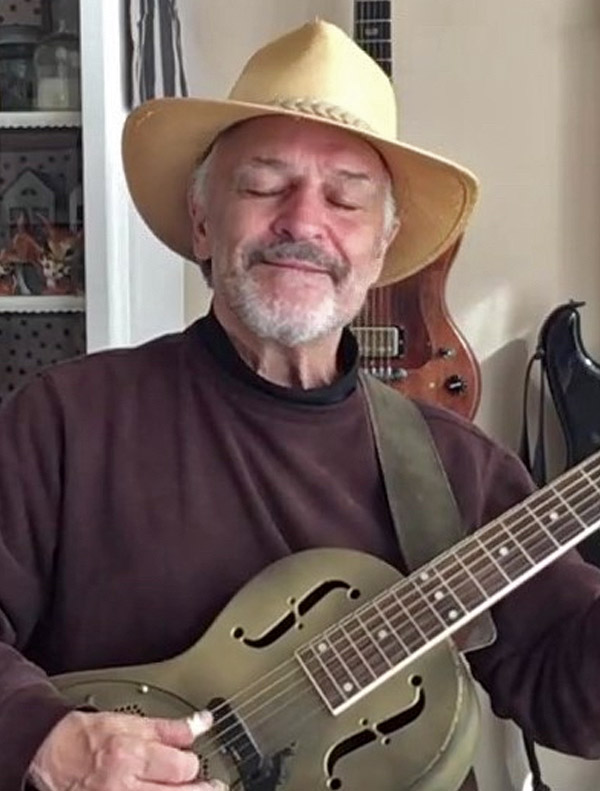 About Kevin Parry
Kevin Parry, based in Southern Vermont, is one of New England's premier musicians and music instructors.
He is a regular performer in Southern Vermont, appearing at such places as The Station Taproom at Mount Snow, The Grafton Inn in Grafton, VT, The Whetstone Station in Brattleboro, and The Last Chair in West Dover, VT.
He has played at numerous concerts and venues in Connecticut, Maine, Vermont, Massachusetts and New Hampshire. For more than 30 years, he has hosted Vermont's longest running Open Mic. Kevin currently runs Open Mic at the River Garden Marketplace in Brattleboro on Mondays from 6-8 p.m.
Kevin performs solo and also plays in several bands including Three Way Street which specializes in bluegrass and swing, American Pop, which offers rock and roll for dancing and listening, and Classic Country which specializes in C&W standards. During the winter months Kevin resides near St. Augustine, Florida where he plays lead guitar with The Instigators.
Kevin specializes in singing the classic tunes of the 60's, 70's, and 80's as well as traditional blues, country and bluegrass. He plays both acoustic and electric guitar, slide guitar, mandolin and harmonica. He is always willing to take requests and has a working song list of over 400 songs!
Kevin's music has been inspired by such legends as Jorma Kaukonen, Taj Mahal, Ry Cooder, Eric Clapton, B.B. King, Jerry Garcia, John Fogerty, Duane Allman, Jimi Hendrix and many others.
In addition, Kevin Parry offers private lessons in guitar, electric bass, drum set, and mandolin. Check out Kevin's free guitar lessons on the Lessons page!
Kevin Parry has a high quality sound system which is available for festivals, concerts, and functions. It includes up to 4 floor monitors and 20 channels of mixing. His state of the art equipment includes JBL speakers, Crown amplifiers and Shure microphones.
Kevin Parry offers private lessons in guitar, electric bass, drum set, and mandolin. His areas of expertise include rock and roll, blues, swing, bluegrass, celtic, and folk.
Kevin Parry - Fishing Blues
Kevin Parry - Hit the Road Jack
Kevin & the Surfcasters - Honky Tonk
American Pop - Kansas City
Cool Fish - Jesus on the Mainline
Three Way street - Mabeline
Kevin Parry - I Fought the Law
Kevin & the Surfcasters - The Fish
Cool Fish - Little Red Rooster
Classic Country - Hot Rod Lincoln
Kevin Parry - Twenty Flight Rock
Kevin Parry - Pink Cadillac
Kevin Parry - Nobody Knows You